It's been difficult to sell vapes here in the Philippines, due to COVID-19 striking in the country and causing many of its citizens to stay indoors and prevent human contact. Most of the vendors who sell vapes and other services for vape has resorted to online marketing to sell products and services to many of the vapers in the country, but it's difficult for those citizens to trust these online market, because of possibilities for the online market to be fake, no assurance of the product and service, and proper communication for various reasons, which is why Kardinal Stick introduces KS Shop PH, which is an official online website that sells the best vapes in town with the affordable prices in the market for you. KS Shop PH sells the latest 4th generation of vapes that are developed to be safe, efficient, simple, aesthetic, and the best partner for everyone who vapes. These products are all developed by Kardinal  Stick to ensure that every vaper gets the best and latest gear to enjoy a relaxing time at home or outside without any trouble and issues at all.
Now, what makes the KS Shop PH unique in its way? The shop is an official online market that showcases their vape products for customers to see with all details and expenses indicated with no hidden writings or fake information. Every product is explained down to the detail for customers to know what each item is and what makes it different from the other products. The online shop contains further information about the company's vision and mission for the customers to know exactly what are the goals of  Kardinal Stick stored for the customers and future products for customers to browse and learn for future purchases.
Read other articles: Kardinal Stick Shop now here in the Philippines!
It's amazing how this online shop can give you the best of products and allows you to pay in whatever method you choose to make your life simple, and if you ever feel like asking questions more about the store and its products, there is an indicated contact information below that allows you to communicate directly to the sellers and ask for updates on certain topics, such as purchases, delivery, services, and other vape topics that will benefit you in the long run.
If you ever feel like the shop isn't enough, there's more in store for you as the online shop sells the best award-winning e-liquid vapes produce by Kardinal Stick that is full of flavor and they are all unique in their taste, so you won't feel like tasting the same old liquid all the time, and the best part about it, most of its ingredients are natural to give you the best vape without jeopardizing your health.
If you think this is not enough to give you interest in Kardinal Sticks and its shop, try checking them out by yourself to see all the best treats for you to witness and obtain for your long relaxing life, especially in these times where you need the stress free lifestyle. Even at times like this, take every moment to relax and relieve yourself from the stress of work even at home with the best vapes from Kardinal Sticks, just visit their website at https://ksphilippines.com/ to learn more about it.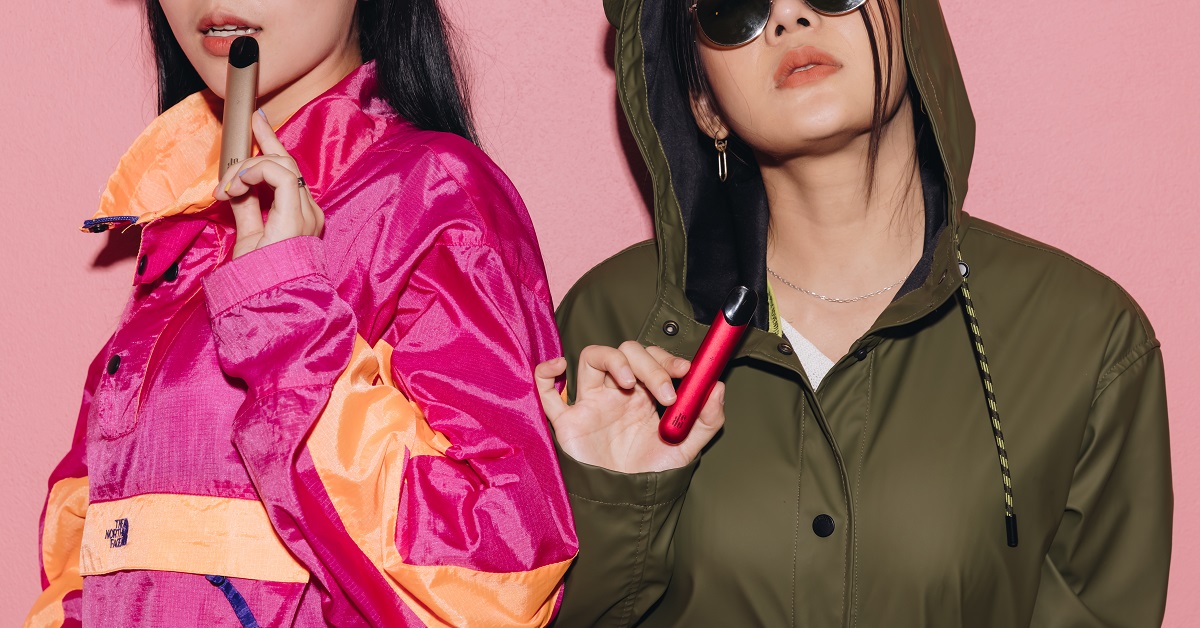 You are our priority, in the midst of the pandemic we understand that the amount of going outside is limited and risky. That's why we are available to ship out your order(s) right in front of your doorstep, KS SHOP PH got you covered with all your vape pod needs. The KS Kurve Bundle Kit  (1 KS Kurve Device + 2 KS Pod boxes) for only PHP 1,999 is FREE SHIPPING! Limited stocks only, order yours now.
Kardinal Stick products  are also available in Lazada, and Authorized Philippine Kardinal Stick Retailers.
Read other articles:
Kardinal Stick is now here in the Philippines!
Everything you wished for a vape pod is Kardinal Stick
Kardinal Stick is an all in one vape pod
Customers can contact to place an order by sending a message via the
Order Here!
button at the bottom right corner of the web page.